The medical field is growing rapidly and is always in need of qualified candidates with varied skill sets. If you're interested in entering the medical field, one job worth considering is a medical biller and coder. A medical billing program typically takes less than one year to complete. Once you finish this program, you can start looking for a job and earning a steady income!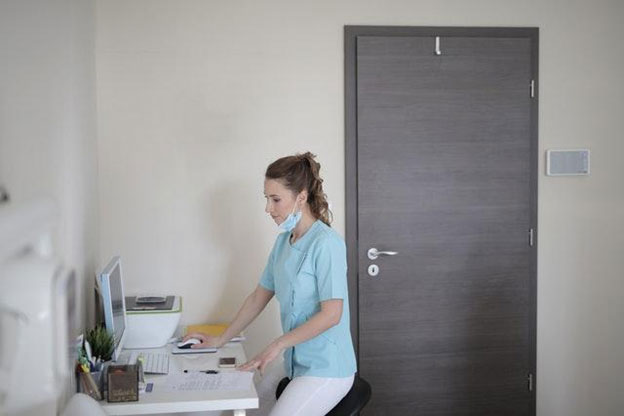 Here are some of the reasons why a medical biller and coder is one of the best medical jobs in Jackson MS.
Positive Job Outlook
The Occupational Outlook Handbook expects medical billing and coding careers to increase by 15 percent from now until 2024. This means you'll be in the middle of a rapidly growing career field with plenty of job opportunities. Much of this has to do with the aging baby boomer population, as well as an increase in electronic records.
Quick Training and Certification
If you want to work in medicine but don't want to attend medical school, a medical biller is a great middle ground. You can complete training in as little as one year and start earning a decent income. If you continue working on your credentials, your pay will increase. For example, the BLS reports an average salary of $39,180 for medical billers, but with the Certified Professional Coder credential, you can earn an average of $52,690.
Potential to Work from Home
Another great perk to medical billing is that you can work from home. All you need to do this job is a computer, phone, internet, and coding manual. Every medical billing job is different, so working from home isn't a guarantee. However, it is a strong possibility so be sure to ask potential employers about the ability to work remotely.
Portable Job Skills
Understanding medical code is a great skill that can be transferred to many healthcare settings, such as hospitals, doctors' offices, surgical centers, nursing homes, long-term care facilities, and others. Having portable and transferable skills is crucial in our ever-changing economy.
Comfortable Job Setting
Medical billing and coding allows you to work in a comfortable office setting without having to go through the hands-on training that healthcare professionals do. Also, compared to other jobs that are available without a four-year college education, this job is great! You can sit in a cool, air-conditioned office and enjoy regular 9-5 hours.
As you can see, there are many reasons why medical billing and coding is one of the best medical jobs in Jackson MS. Capitol Staffing works with many employers in need of experienced medical billers and coders. Contact us today to be aligned with a medical billing job in a healthcare setting of your choice.