Healthcare opportunities are expected to grow 14 percent from 2018 to 2028, much faster than the average for all other industries. This will add nearly 2 million new jobs in 10 short years. If you are thinking about joining the healthcare field, you will have a wide selection of positions to choose from. Fortunately, many of these jobs are easy to get into and do not require extensive school and training.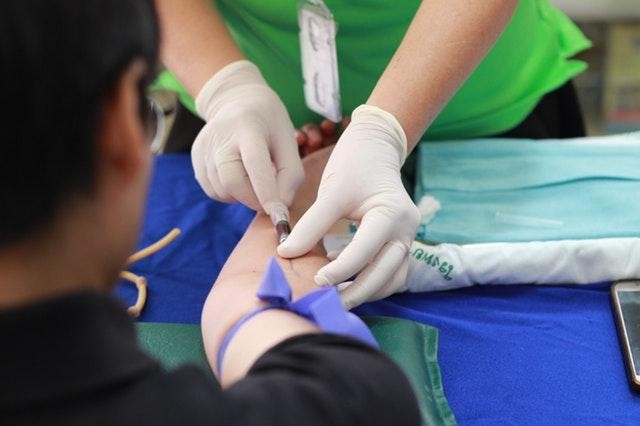 Below are five medical jobs in Jackson MS that are fast and easy to get into.
Certified Nursing Assistant (CNA)
CNAs help patients in a wide variety of settings such as nursing homes, hospitals and rehabilitation centers. While they don't diagnose health conditions, CNAs are essential to the overall care and wellbeing of patients. To become a CNA, you'll need to earn your high school diploma or GED, complete a state-approved CNA training program and pass the certification exam. Programs take about 4-12 weeks.
Phlebotomist
Phlemomobists draw blood from patients for testing and other purposes. They generally work in laboratories and hospitals. As long as you don't mind handling blood and bodily fluids, this is an excellent way to get into the medical field. A phlebotomist program takes just 4-8 months to complete. You can also choose phlebotomy if you are planning on becoming a medical technologist.
Medical Records Technician
A medical records technician is a behind-the-scenes medical jobs in Jackson MS that is responsible for transcribing and organizing patients' medical histories, symptoms, and diagnoses. You will also be responsible for categorizing treatments and procedures for insurance billing purposes. Most people earn a certificate in medical technology, which takes about 3-6 months.
Registered Nurse (RN)
If you want to go further than a CNA, you can continue your education and become a Registered Nurse or RN. This position requires an associate degree, which can be completed in about 2 years. The median salary for this career is very good – above $70,000. Plus, there are many specialties and career paths once you earn your associate's degree.
Pharmacy Technician
The demand for pharmacy techs is faster than average due to the growing number of people taking prescription medications. This job requires you to work in a pharmacy in supporting the pharmacist with disbursing medication, taking orders, and counting pills. Most pharmacy tech programs take less than one year to complete, with pay starting in the $30ks.
Looking to land a career in the healthcare field? Contact Capitol Staffing for a full list of available job opportunities in Jackson, MS. We can help you find your dream job!