With unemployment rates at all-time highs for the fifth straight month in a row, it may not seem like there are many jobs hiring in Jackson MS. However,  there are still many companies looking to hire workers. You may have to broaden your search and consider temporary or part-time work to hold you over, but the jobs are there. Let Capitol Staffing help you find a job that pays the bills and keeps you growing in your career field.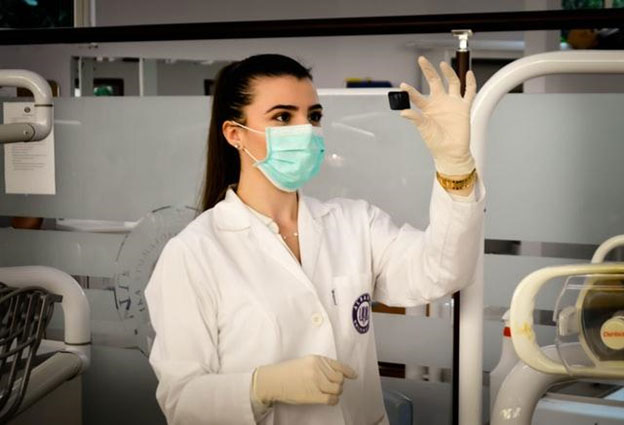 Below are some of the most in-demand careers right now.
Home Health Aide
National average salary: $12/hr
Home health aides assist patients with daily living activities like bathing, dressing, and using the toilet. They may work in the individual's home, in small group homes, or in larger communities. Their primary responsibilities are to help patients with daily activities, check vital signs, and do light housekeeping.
No formal education is required to be a home health aide, though many employers prefer to hire candidates with National Association for Home Care and Hospice (NAHC) certification and reliable transportation.
Nursing Assistant
National average salary: $28,454/yr
Nursing assistants, or CNAs, help patients with healthcare needs under the supervision of a Registered Nurse. They work in hospitals, clinics, nursing homes, and other medical centers. Their responsibilities include taking vital signs, serving food to patients, changing and cleaning bed linens, moving/lifting patients, and bathing/dressing patients.
A high school diploma or GED is required. CNAs must also complete state nursing assistant training and earn their certification.
Physical Therapy Aide
National average salary: $33,238/yr
Physical therapy aides are responsible for setting up equipment and maintaining a clean area for patients. They also transport patients, perform clerical duties, and record administered treatments. Their main responsibility is to motivate and assist patients when performing exercises.
A high school diploma or GED equivalent is required to be a physical therapy aide, along with Basic Life Support for Healthcare Providers certification.
Medical Technologist
National average salary: $56,368/yr
Medical technologists maintain and operate medical equipment used to analyze blood and other bodily fluids. Their responsibilities include collecting and preparing urine, blood and tissue samples, identifying cell abnormalities, preparing detailed reports, and collaborating with other medical specialists to make a diagnosis.
A bachelor's degree in medical technology or clinical laboratory science is required.
Registered Nurse
National average salary: $70,366/yr
Registered nurses have been in demand for years with plenty of opportunities for advancement. RNs have many responsibilities, but the most common include administering medication, performing diagnostic testing, and collaborating with other healthcare professionals.
To be an RN, you must have a Bachelor of Science in Nursing degree and current state licensing.
If you are interested in any of these medical jobs hiring in Jackson MS, contact Capitol Staffing today. We can help you find a job in the medical field that fits your qualifications and experience.