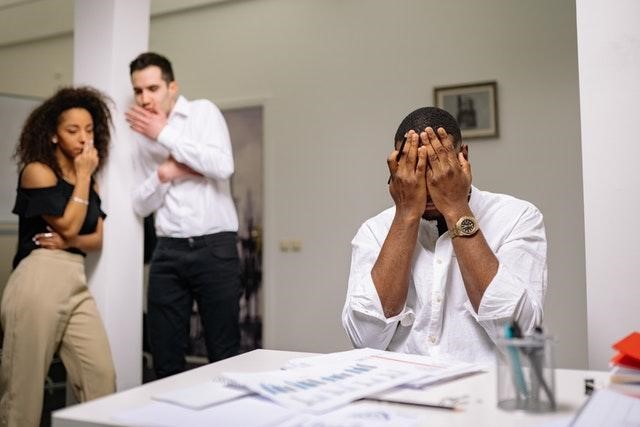 Are you thinking about leaving your current job? There are many factors that could be pushing you toward this decision, including being underpaid and undervalued. But a lot goes into switching jobs, so it's important that you make an informed decision – not an emotional one.
Below are some signs that it's time to change jobs in Jackson MS.
Your Salary Increase isn't High Enough
One of the main reasons why people leave their jobs is because they want to make more money. People who move on from one job to another generally see a salary increase of $5,000 to $10,000,
The pay increase however may not be enough for a C-level executive. If you're making $40,000, a jump up to $50,000 is significant. But it doesn't make as big of a difference if you're making $100,000.
Before you take a new job, make sure that the salary increase is sufficient. This will make it worth it to take on a new position.
You're Underpaid for Your Industry
Another sign that may be time to switch jobs is when you realize you're being underpaid. While you've been settling into your job, the market may have been changing. What you were paid a couple of years ago may no longer align with the new rates.
Employees who have been in the same position for 10 years are getting yearly raises, but they often find out that new hires are already making more than them. If your current employer isn't willing to work with you on a new salary, then it's time to take your talents elsewhere.
You're Not Challenged Anymore
While it's great to feel comfortable in your job, you also don't want to reach a level where you're simply coasting through your days. Coasting can prevent you from reaching your full potential and stop you from enjoying fulfillment. Eventually, staying at your current job can lead to boredom.
Instead of wasting these critical years, look for new opportunities and challenges that you get with a new job. You'll have to step outside your comfort zone but you can gain a sense of pride and self-satisfaction by challenging yourself. And through this all, you can make more money, meet new people, and expand your skills.
You're Concerned about the Direction the Company is Going
If you feel that your company isn't headed in the direction you thought it would, it may be time to get out now. For example, your employer may have recently gone through an acquisition, or there may have been changes to your remote work policies or paid time off. Either way, you sense that the company may have an uncertain future.
By looking for jobs today, you can align yourself with new opportunities for the future. While loyalty is important, you also need to put yourself and your future goals first. There's nothing that says you have to remain at your current job forever.
Find New Jobs in Jackson MS
Whether you're ready to make more money, take on new challenges or enjoy a change of pace, looking for a new job doesn't have to be difficult. Capitol Staffing is an experienced staffing agency that matches job seekers to employers, and vice versa. To learn more about your potential opportunities, contact our team of recruiters today.