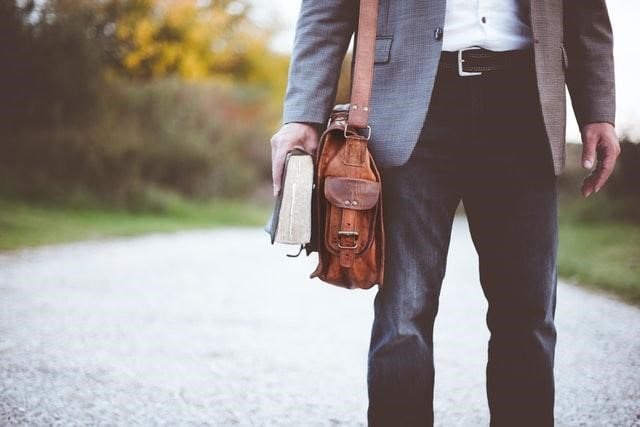 Whether you're looking for your first job, changing career fields or climbing the corporate ladder, it's important to know how to find employment in Jackson MS. This is a skill that will continue to reward you throughout your life, as you'll have the confidence and know-how to seek the best jobs since the average person has about 12 jobs in their lifetime!
Here are the best ways to find employment in your field of expertise.
Ask Your Network for Referrals
A great place to start is with your own network. These are the people who know you and your work ethic, so their recommendation will be worth more. Employers prefer receiving a referral from someone they know and trust.
Start by making a list of the people you know and can help you achieve your professional goals. Then, reach out to these people to discuss your interests and goals. Go out to lunch or grab a cup of coffee to build a relationship. This way, the next time these contacts hear of a job opening, they can let you know first!
Use Job Search Platforms
Job search platforms are an effective way to apply for many jobs quickly and efficiently. Most job search engines allow you to filter the results so you can look for jobs in your location or with a specific salary.
While job search platforms are a quick and easy way to apply for jobs, keep in mind that they still have their limitations. Many positions are filled before they're even listed on the job boards. It's worth using the platforms, as long as you're aware of their limitations.
Inquire at a Staffing Agency
A great resource you'll want to have on your side is a staffing or recruiting agency. Some agencies specialize in specific industries while others deal with a broader scope of sectors. You'll likely need to provide your resume, as well as copies of your certifications and qualifications.
Some agencies may only deal with short-term and temporary contracts, while others also offer permanent employment. Be sure to choose your staffing agency carefully, as you will want to make sure they can meet your needs. At Capitol Staffing, we have temporary, part-time, and full-time employment opportunities in many sectors. Capitol Staffing also offers resume writing services to help you land the position you want.
Attend Job Fairs
A job or career fair is well worth your time as you'll be able to meet with organizations of all sizes. You can network with others, distribute your resume to potential employers, and leave a positive impression. Research career fairs in your area so that you can find one that aligns with your goals.
These are some of the ways that you can find employment in Jackson MS. Job seeking can be stressful, but with the right tools and resources, you can align yourself for success.