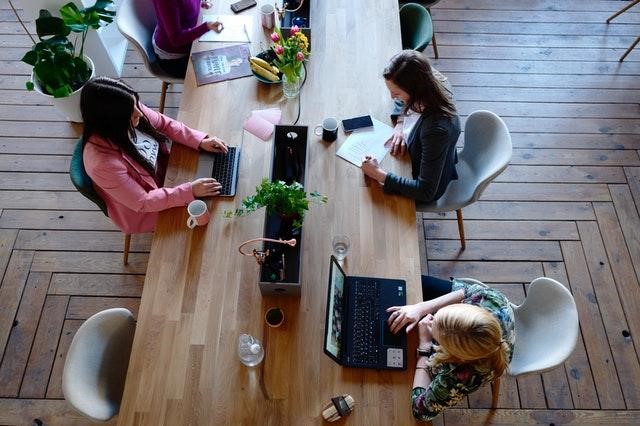 Whether you're looking for employment in Jackson MS, or you're simply wondering about the future of your career development, it's helpful to know what trends are on the horizon for 2022. Knowledge is power after all, and knowing what's likely to happen next will prepare you accordingly.
Below are five important employment trends to have on your radar for 2022.
Remote work will become even more commonplace.
What first started as a way to stop the spread of the virus has now become a global phenomenon. It's a win-win for everyone. Employees appreciate not having to commute back and forth to work and deal with office politics – some are even willing to take a pay cut!
For employers, productivity rates are up and they can tap into a much wider pool of talent because there are no geographical limitations. Plus, businesses can save on the cost of renting and managing a building. Check out work-from-home jobs in the medical field.
Freelancing jobs are here for the long haul.
There was a time when freelance jobs were limited and didn't pay well. But today, freelancing gigs are legit. This type of work can be found across industries – copywriting, graphic design, programming, photography, translations, food service, transportation, and home improvement. The downside to freelance jobs is that they lack benefits packages.
Salary cuts are expected to continue.
Sadly, a slowdown in salaries is expected to continue through 2022. The pandemic has affected operational budgets for most businesses, forcing them to cut back on spending. Because salaries eat up a large chunk of these budgets, many businesses have no choice but to stop salary increases.
If you're hoping to see a pay increase this year, you might want to re-adjust your expectations. However, you can always look for a new job elsewhere or get promoted for better pay.
Technology skills are more important than ever.
If you plan on applying for employment in Jackson MS or moving up in your company, technology skills are a must. To be successful, you need to up your technology game. Familiarize yourself with the programs and software your industry uses, and tackle some of the tech-related challenges people in your workplace struggle with.
Demographics are shifting.
Another thing to be aware of is shifting demographics. This happens every so often as new generations move into the workplace and older generations retire. Generation Z has entered the scene – the oldest in this generation have already graduated from college.
Gen Zs already make up a quarter of the global workforce and will increase to 40 percent by the end of next year. This generation is very tech savvy and conscientious about work ethics, social issues, and the environment.
Capitol Staffing is a professional staffing agency in Jackson MS. Whether you're looking for a job after being out of work, or you're hoping to advance your career, we can help. Contact us today to have your name added to our database and we'll notify you of jobs within your skillset.