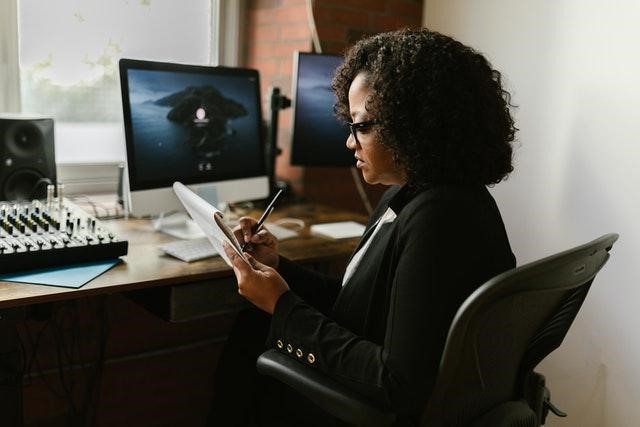 If you're thinking about working in an office, you'll be pleased to know that there are many different routes you can pursue. Some jobs require post-secondary school education and previous office work experience. Others only ask for a high school education or equivalent because they typically provide on-the-job training instead of requiring a lot of experience.
Office jobs in Mississippi pay an average of $17.93 an hour, which comes out to be $37,284 a year. Of course, this depends on your employer, your responsibilities. and your experience. Either way, office jobs provide a stable income and get your foot in the door for more opportunities.
Let's look at what qualifications you'll need to be hired into an office position.
Education and Training
To be considered for office work, you'll need at least a high school diploma or GED equivalent. Many office-related positions will also expect you to have some post-secondary school training. You can take these classes through a community college, a vocational school, or an online course.
Some of the skills employers look for are:
Keyboarding and computer skills
Answering calls, taking messages
Booking appointments
Collecting payments
Using a multi-line switchboard phone system
Operating office equipment
Communication Skills
Most office jobs in Jackson MS require advanced written and verbal communication skills. You must show that you can communicate clearly and effectively, both in-person and over the phone. Additionally, be prepared to write and proofread professional correspondences with correct grammar and spelling.
Proficient in Computers
Office workers are required to be computer savvy. This means knowing how to use operating systems like Windows, including Microsoft Excel and Microsoft Word. You'll also be expected to have experience with email and the internet, and know how to use printers, fax machines, and copy machines.
Many people are comfortable using computers and the internet these days but know that there is a difference between being active on social media and being proficient in Windows. Office workers are often responsible for keeping things running smoothly, and various computer programs will help with this.
Organization Skills
There's no substitute for good organizational skills. You'll need to know how to manage your time effectively and prioritize your tasks so that you can get them done in a timely manner. Be ready to have systems in place to help with this, such as filing systems, spreadsheets, and archiving.
If you're looking for office jobs in Jackson MS, contact Capitol Staffing today. We can add you to our database and connect you with part- and full-time jobs that match your qualifications.