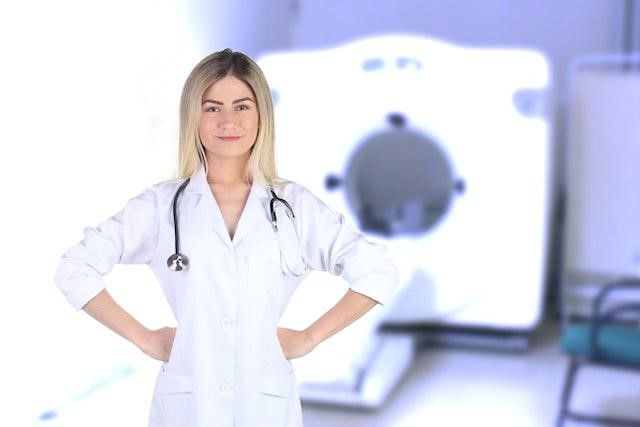 Have you heard about the shortage of healthcare workers in the U.S.? It's true – by 2025, the U.S. is estimated to have a shortage of approximately 446,000 home health aides, 95,000 nursing assistants, 98,700 medical and lab technologists and technicians and over 29,000 nurse practitioners. And as the elderly population grows, the need for healthcare grows too.
If you're looking for a steady job with good pay and benefits, the medical field is an excellent place to start. A bonus is that there's plenty of room for advancement. Below are three of the medical jobs in Jackson MS that are in high demand and growing fast.
Nurse Practitioners, Expected Growth 52%
Nurse practitioners (NPs) are in demand, with jobs projected to increase by 52% from 2020 to 2030. It's important to note that NPs must have a master's degree, as they perform many of the same services as physicians. They also have plenty of independence and autonomy and can work in a variety of settings, including private practices, hospitals, and outpatient centers.
Even though you'll need a master's degree to do this line of work, NPs typically make more, with average salaries around $120,000 a year. They are also more likely to work in private settings. Putting in the work now will give you a lifetime of good pay and stability.
Occupational Therapy Assistants, Expected Growth 36%
Occupational therapy assistant (OTA) jobs are expected to grow by 36% from 2020 to 2030, making this another great field to consider. The need for occupational therapy assistants is increasing alongside the baby boomer population. Older adults are more prone to strokes, arthritis and other conditions that affect their day-to-day functioning.
OTAs help patients develop and improve the skills needed to live and function independently. They can also work with children and adults with developmental disabilities, such as autism. You can become an OTA relatively quickly with an associate's degree in about 16 months!
Personal Care and Home Health Aides, Expected Growth 33%
By the year 2030, home health aide jobs are projected to increase by 33%. The increasing elderly population drives much of this need, as older adults prefer to live in their homes for as long as possible. This makes personal care and home health aides extremely valuable, as they help older adults take care of themselves and live independently.
Personal care and home health aides can also work in long-term care facilities, providing the same services to residents. They are also experienced in working with all types of disabilities, impairments, and illnesses. Most people can start working as a home health aide once they receive the necessary training and certification. No degree is required.
Find Medical Jobs in Jackson MS
These are some of the most in-demand healthcare jobs that you can apply for today, depending on your experience and educational background. Nurse practitioners, for instance, require a master's degree, while a home health aide only requires training. Capitol Staffing has medical jobs for everyone – see what you can find today!