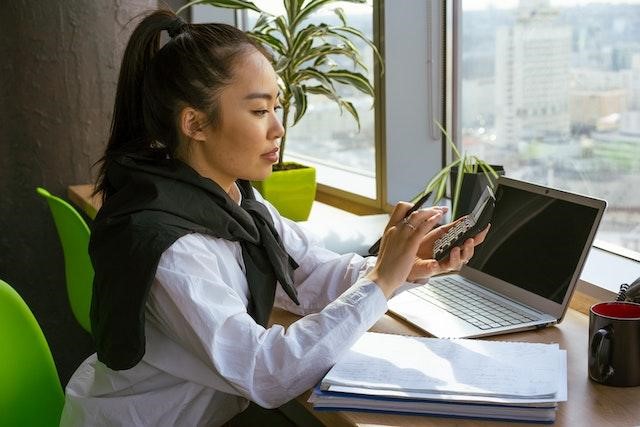 If you're an accounting professional who plans on advancing your career, it's important to understand the marketplace and what skills are most desirable. Capitol Staffing specializes in filling accounting jobs in Jackson MS with top talent. To be effective at our jobs, we stay on top of the latest trends in accounting. We can find candidates this way who have the talent, skill, and experience our clients need to succeed.
Below are five projections for accounting jobs in 2023. With the New Year right around the corner, it doesn't hurt to factor in these predictions as you consider your own goals!
Data Analytics
An important accounting trend to focus on is data analytics. The right information is key to making responsible financial decisions, but it's impossible to sort through endless data. Thanks to data analytics, businesses can make sense of big data to identify market behavior, anticipate trends and uncover valuable insights.
While data analytics is not new, it is more powerful than ever before. As a result, accountants are taking on new roles as advisors who specialize in analyzing data. Larger accounting firms may even apply data analytics in tax, consulting, risk management, and auditing.
Cloud Computing
The emergence of cloud computing has changed how accountants work on a day-to-day basis as well as how they communicate with clients. At present, between 45 and 60 percent of businesses have shifted to cloud computing.
As a result, businesses are saving valuable time from having to install and maintain accounting software on every computer. In addition, the idea of using shared resources makes it easier to access financial information and work remotely from any location.
Automation and Artificial Intelligence
Next year we can expect to see a new wave of automation in the accounting industry. Accounting professionals will be turning to automation to handle tedious tasks like auditing, banking, payroll, and tax preparation. This will reduce accounting errors and workload, allowing accountants to take on more advisory responsibilities.
Virtual team members are an example of how artificial intelligence may be used. These automated team members can answer questions 24/7 and carry out simple tasks, even when the office is closed. This will allow accounting firms to run efficiently and handle complex tasks with extreme accuracy.
Outsourced Accounting Service Providers
The COVID pandemic has prompted some of the most significant employment trends in recent history, and one of them is remote work. Many jobs are shifting to hybrid or remote work schedules, including accounting jobs. But for their operations to move smoothly, they must outsource specific tasks and projects.
Outsourcing to a third-party has many benefits, including time and cost savings. Accounting firms don't have to worry about payroll, taxation, salaries, benefits, and training costs when they outsource. They can put the time and energy into more important tasks, such as building cohesive teams.
Blockchain Technology
You may have heard about blockchain but you may not have realized that it exists in the accounting industry. In fact, blockchain technology is a major trend that has been increasing in popularity over the last few years. It allows a network of dependent computers to record, share and synchronize transactions. We can expect this trend to continue as blockchain technology becomes more practical and scalable.
Capitol Staffing can match you to the best accounting jobs in Jackson MS! Contact our team of recruiters today to learn more about our process and how to expand your career!