Are you looking for a flexible job that allows you to work at home and in the office? Combining remote and office work has the potential to improve employee productivity, efficiency, and work ethic. While hybrid workplaces existed before the pandemic, COVID-19 propelled this trend forward.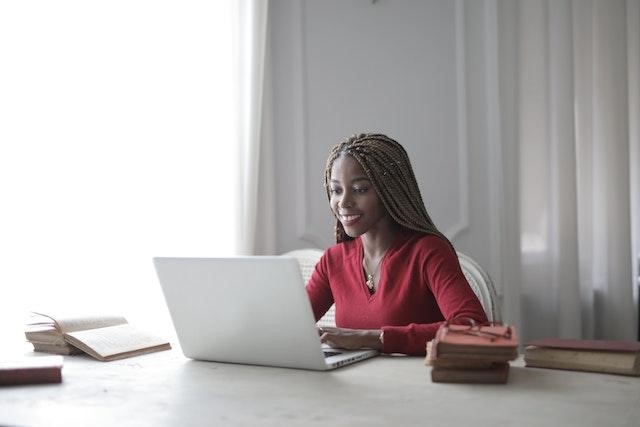 Today, 74 percent of U.S. companies are using or planning to implement a permanent hybrid work model. If you are looking for a job that follows this type of work flexibility, Capitol Staffing can help. Our employment services in Jackson align top talent with established businesses and organizations – many of which have switched to a hybrid model.
Below are five benefits to expect when choosing a hybrid employer.
Increased Productivity
A hybrid model improves productivity by empowering you to work to your strengths. If you need peace and quiet, you can establish this in your home office. Or if you prefer to work while listening to a podcast or music, you can do so without disrupting others.
Having the choice to work when and where you want allows you to be more productive with your time. This also improves job satisfaction, as you'll be autonomous and know that your employer is trusting you to do your best and make responsible decisions.
Improved Employee Satisfaction
When you have autonomy and the freedom to work where you want, you're more likely to be satisfied with your job. This leads to happier employees, less turnover, and a more positive work culture.
Even though you and your coworkers won't be seeing each other every day, this type of work environment encourages everyone to keep positive. For instance, just because a coworker isn't in the office for the day doesn't mean they aren't working hard.
Greater Possibilities for Learning
The hybrid work model allows for continuous learning. Many organizations are performance-driven, but they don't have the time or resources for ongoing learning. However, hybrid workplaces provide endless opportunities for growth. After all, learning isn't limited to training courses.
For example, with a hybrid schedule, you can take time to reflect on your work, process information, and practice self-development. It's easier to do these things when you're not sitting in back-to-back meetings.
Healthier Work Relationships
People often find that they have better relationships with their coworkers when they're not sitting in the same office day after day. Working in different capacities – with some people at home and others in the office, helps to open up new interactions. These interactions are often more positive and constructive than sitting in meetings all day.
Plus, there are plenty of ways to build a strong work culture, such as by utilizing Microsoft Teams. You and your teams can have virtual meetings and team building events that strengthen communication and relationships with others.
Better Mental Health
Employees prefer the flexibility of hybrid jobs because they have more time for their personal lives. If you're tired of commuting back and forth every day, a hybrid schedule will accommodate you well. You'll be able to work efficiently while having more time for personal and family commitments.
Capitol Staffing can help you find a flexible job that allows you to work at home and in the office. As more businesses and organizations shift to hybrid models, these jobs are becoming easier to find. Contact our employment services in Jackson to learn more about local positions that follow the hybrid work model.