Among workers aged 50 and older, 76 percent say that flexibility is the best way to maintain a healthy work-life balance. Fortunately, there are many jobs that allow seniors to earn additional income while having time for friends, family, and leisure.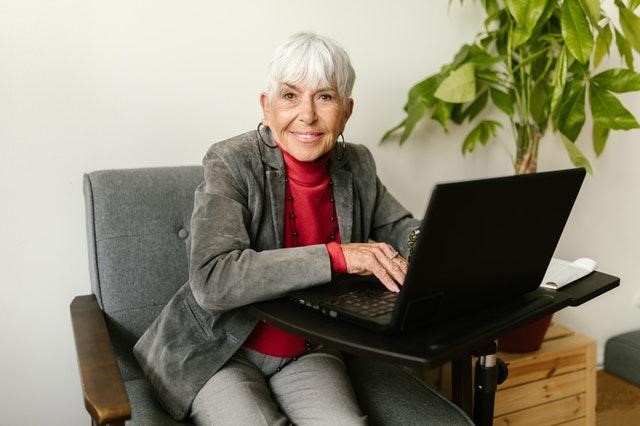 Below are some of the most flexible jobs in Jackson for older workers. If you're having trouble finding work, contact the staffing experts at Capitol Staffing. We can help you find a job that fits your needs.
Customer Service Representative
You might not picture yourself working in customer service again, but we encourage you to keep an open mind. Many companies are eager to hire customer service reps so they're offering financial bonuses. Plus, many customer service jobs allow you to work from home either part- or full-time.
Financial Planner
If you have experience with investing, you might want to consider becoming a financial planner. These individuals offer their expertise to others so that they can make smart financial decisions too. Financial planners often have flexible working arrangements as well, including part-time and work-from-home options.
Health Care Worker
There are plenty of jobs within the healthcare industry that older people can do. For example, you can greet visitors at the COVID-19 vaccination clinics or work as an in-home caregiver. Even if you don't have a background in healthcare, you can complete a short-term training program and become a medical assistant or physical therapy aide.
Payroll Specialist
If you enjoy working with numbers, you might want to consider the route of a payroll specialist. You'll need to pay attention to detail and accurately keep track of things like attendance, base pay, overtime, and taxes. But it's ultimately a flexible job that you can do from home with minimal equipment.
Medical Call Center Agent
The industry has changed from you having to sit in a busy office and answer phone calls to be a medical call center agent. Many of these jobs have shifted to at-home positions where you can work flexible hours. Other jobs like this include a medical biller, medical case manager, and medical insurance agent.
Data Entry Clerk
If you have good typing skills, a data entry clerk might be a good fit for you. This line of work involves transcribing information from documents into a computer system. A wide range of industries need data entry clerks, such as banking, insurance, manufacturing, and supply-chain logistics.
Accounts Receivable Specialist
An accounts receivable specialist helps businesses manage their billing cycles. This job can be done remotely and it's a good fit for those who enjoy working with numbers. You'll be responsible for processing invoices, receiving and depositing customer payments, and maintaining monthly billing processes.
Capitol Staffing works with many businesses that are looking for talented, experienced workers. Contact us today to add your name to our database, and be the first to know about new jobs in Jackson that match your criteria. The older workforce is still very much valued!